Take A Ride and Feed a Child With Uber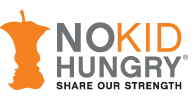 Starting today at 9:15am, you can book a ride on Uber and donate $5 towards No Kid Hungry non-profit organization. Just tap DONATE when booking your ride and $5 will be automatically added to your trip. No Kid Hungry strives to help end child hunger in America as 1 in 5 kids struggle with hunger every day.
"Uber and No Kid Hungry are both driving change through innovation. Together, we have the ability to maximize our impact and break new ground in ending childhood hunger in America." — Billy Shore, founder and CEO of Share Our Strength
Check out Uber's blog to get more details on pop up restaurants and celebrity chefs offering more opportunities to donate. This #3MillionMeals initiative runs all this week. Book a ride!